Biography
Elie Hirschfeld
Founder, Hirschfeld Sports Center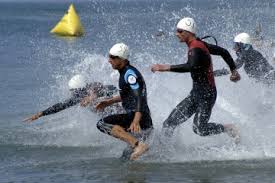 Elie Hirschfeld serves as president of Hirschfeld Properties LLC, a leading New York-based real estate development firm. Hirschfeld Properties has engaged in the development or ownership of many of the most renowned office buildings, hotels, multi-family residential buildings, parking facilities, and retail projects in New York City.
Elie Hirschfeld has personally guided the development of many prominent New York City properties, including the Crowne Plaza Hotel, the Gotham, The Grand Sutton, Park Avenue Court, and Exchange Tower. In 1995, he oversaw the successful redevelopment of the historic Hotel Pennsylvania, which brought the first Sports Authority to New York. This project is an ideal example of the Hirschfeld Properties commitment to maintaining the integrity and original character of properties, while implementing creative development solutions that respond to the needs of the community.
Elie Hirschfeld and Hirschfeld Properties have collaborated with many distinguished real estate development firms over the years, including the Zeckendorf Organization, the Donald Trump Organization, Silverstein Properties, Empire Realty Group, Belz Enterprises of Memphis, and Simon Property Group. Visionary joint projects have included The Sports Club/LA, a completely vertical sports club, Manhattan Mall, one of the first vertical shopping malls in NYC, and New York's first open-air parking garage.
Before joining Hirschfeld Properties in 1976, Elie Hirschfeld worked as an attorney at Milbank, Tweed, Haldey & McCloy. His practice areas included real estate, financing, and banking law. He received his law degree from New York University School of Law and his undergraduate degree from Brown University, where he served as President of his class.
Through the Hirschfeld Foundation, Elie Hirschfeld provides philanthropic support to numerous organizations that address education, healthcare, athletics, and Jewish causes. He also serves as Director of the U.S. Board of the Weizmann Institute of Science, trustee emeritus of Brown University, trustee emeritus of Long Island University, and trustee of several New York City hospitals. He has served on the Board of Directors or Steering Committees of many other organizations, including the Jewish National Fund and the Metropolitan Museum of Art.
Elie Hirschfeld has produced and co-produced numerous theatrical productions. He is a Tony Award voting member of The Broadway League. He is also an avid art collector with a focus on original art scenes of New York City.